The first part of the year has just zipped by! In the past couple of months, I think I can only remember around three days of sunshine and many days of dull, wet and windy weather, so it's been a time for hunkering down and preparing songs and ideas.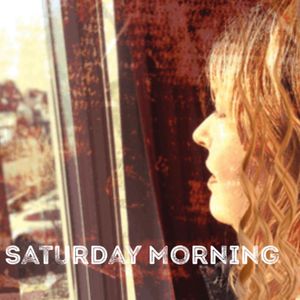 Despite this, I am delighted to let you know that Liljan Rose and I are today releasing our second single, Saturday Morning! I wrote this a while back and Lilijan has brought a new and fresh approach to the vocals (both lead and harmonies), so we're really happy to have it out there for you. We've had a great write up in this week's  AVA Live Radio review which also explains how the song was recorded and produced, which is really interesting. So, watch out for trailers coming later today & beyond, and you can hear the full track on all the major platforms; streaming, such as Spotify - Saturday Morning  or download, such as Amazon - Saturday Morning , iTunes etc. The more observant of you will see that the Amazon link above is amazon.fr, as I am writing this from France right now (and it's still wet)!   
It hadn't occurred to me until this week what a powerful marketing tool a title like 'Saturday Morning' is; before then it was just the name of my song. But the temptation to use phrases such as 'Are you ready for Saturday Morning' and 'Worked all week? Bring on Saturday Morning' etc are just too good to resist, especially as we think we've captured that easy and relaxed Saturday morning feeling! What's in a song title, eh?
Other than this, I'm also working on other new material for release later in the year - more of that later but there's some really nice music with my close and much-respected musical friends and colleagues. In the meantime, Saturday Morning gets its first UK radio airing on Witney Radio - Mr G's New Music Show on Sunday 8 March about half way through the show (5.25pm ish, UK GMT time) and I'm regularly getting a wide variety of my tracks played on Lonely Oak Radio from California.
So thanks to them all, and to yourselves, for all the support and good vibes. It's really appreaciated as I pick my  way through the maze of being an independent artist!