Hi - My Christmas 2021 single is now available on streaming and download sites! It's called Christmas on Our Street and observes all the different ways that people approach the Christmas period. It was fun to make and I hope you find it fun to listen to as well!
NEW RELEASE 'BEHIND CLOSED DOORS' is out of the blocks....
As lockdown in the UK is eased, this is perhaps my last word on the subject. What is coming to the fore now are the longer term implications - long Covid and much more on the mental health aspects of both Covid and lockdown. Behind Closed Doors started off as a song about people staying at home - the physical doors, but soon morphed into being as much, if not more, about what is going on in peoples' minds. So the doors became more mental than physical. If you have a listen, you'll also hopefully notice that some of the aforementioned training videos and software manual seems to be sinking in, as I start to get to grips with music production on my new software.
While I was figuring out how to do more sophisticated things with my new recording software (which involved around 50 tutorial videos and an 1100 page manual!), I thought I would release an older track as a single called All the Way Back. This is a bit of a love story about two childhood sweethearts, so I released it as close to Valentine's Day as I could. It's on my album 'The Bridge' which is also on Spotify etc. Really enjoyed playing around with the 'blackboard' idea for the cover!
First Release of 2021 - GETTING OVER YOU
My first release of 2021 brought with it a change of studio software, so I kept things simple and tried a 'live acoustic' sound. There was another reason for this, as by January 2021 the whole world had pretty much gone ten months without any live music (notwithstanding all the excellent social media and other livestreams) so I wanted to mark that occasion with something that perhaps resembled a live gig in a hall. I also did a video to this, amalgamating the stylistic album cover with me 'on stage' (well, at home actually). It was authentic enough to win Top Finalist recognition with World Songwriting Awards for their Winter listings. Here are the links below:-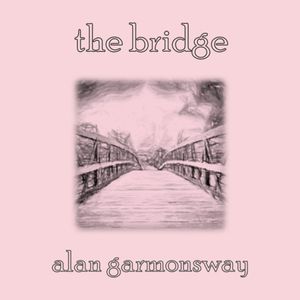 City Canvas - City inspired!
Available on Itunes & Spotify