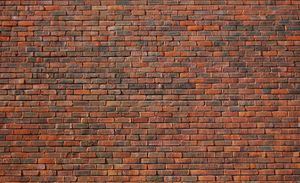 Alan Garmonsway
'Alan's song writing is multi-faceted. He seems to be a man with the mind of a prog rocker, the heart of a folk musician, and the fingers of a blues artist. Add to this the unassuming nonchalance of his personal style and the deep appreciation for the towns and landscapes he lives in, and you get the total unexpected experience that is Alan Garmonsway's music.' - Darin Cavanaugh Jellison, Guilt by Association Records. 
 'Alan's music demonstrates his passion for creating music that's both engaging and informative, and he undoubtedly has a bright future ahead as a musician' - Jacqueline Jax, AVA Live Radio
Alan's song writing and recording achievements include:- 
- Many original songs available on streaming and download sites
- Radio song plays on the prestigious 'BBC Introducing' in the UK and other radio appearances 
- Top Ten Finalist awards from the World Songwriting Awards on eight occasions for different songs and categories
- A song and lyric video adopted by a national UK museum to support their education and PR programmes. 
 Based in the UK, Alan's roots are contemporary folk, acoustic and rock. His original songs reflect this, strongly influenced by the likes of Steve Winwood. He also likes composing piano tunes and playing blues keyboards, and his recordings reflect all these styles. He is steadily building up a reputation for performing his original songs solo on guitar and piano.
'I took piano lessons until I was around 14, then switched to some music theory for a couple of years and taught myself guitar, bass and drums. If I listened to band albums of the day, like Led Zep, Santana, I found I could easily figure out their music. That opened up the opportunity to join both rock and acoustic bands and get into music that way. My musical journey so far has also taken me to solo performing, writing, collaborating and setting up BestRoomSongs to promote my music.  
Piano is a great instrument to lead you into playing other instruments like acoustic and electric guitars, bass and drums, all of which I use when recording. I love to write songs about places, people, situations, and anything else interesting and worthwhile.'
Thanks for stopping by and taking a look at my site and a listen. It's very much appreciated - why not leave a comment as well.'
Alan