Hope you have all had a good Summer. I've been reflecting in August on my collaborations with other artists. It's amazing how many like-minded independent artists there are around the World, and I'm lucky enough to be working with some of them.
First up is US based  Randy Wayne Belt of Barley Station   - I recently played piano on one of the tracks for the forthcoming Barley Station new album, and a clip of this can be heard on  his Facebook page  , thus proving that a 3000 mile distance in recording studios is no object!    
In a similar vein, a little while back, I recorded some piano tracks for Toronto based Jacqueline Jax at AVA Live Radio , and she is currently working on one of these tracks, Randy Newman's classic 'Feels Like Home to Me' , so here's a short clip of her video .
Many thanks, Randy & Jacqueline, for inviting me to add piano to your work, albeit at a distance! It's really great to be involved with your recordings.
Closer to home we continue to promote the 'Northeast' album, my face-to-face collaboration with my old friends from Northeast England, Franky Gibbon and Al Harrington. I'm writing new material guys, so looking forward to our next venture. In the meantime, I had the opportunity to play a couple of the Northeast songs live at an open-air gig in August as well - see this link here!  It was at a dog rescue centre annual event, hence the yapping - I've never seen so many dogs together in one place!
Last, but by no means least, I've teamed up again with Anne Cunningham (we released the Ridgeway album together less than two short years ago) to release a new single 'Severn's Hidden Mysteries'. I wrote it after Anne posted some glorious pictures of her walks by the River Severn, one of which was titled 'Big sky over Gloucestershire'. I joked at the time it would make a good song, and shortly afterwards the song was born! It's in our classic folk/ballad style and there's a short clip from the lyrics video. The song is about the two faces of the River Severn, its beauty but also it's danger from tidal currents.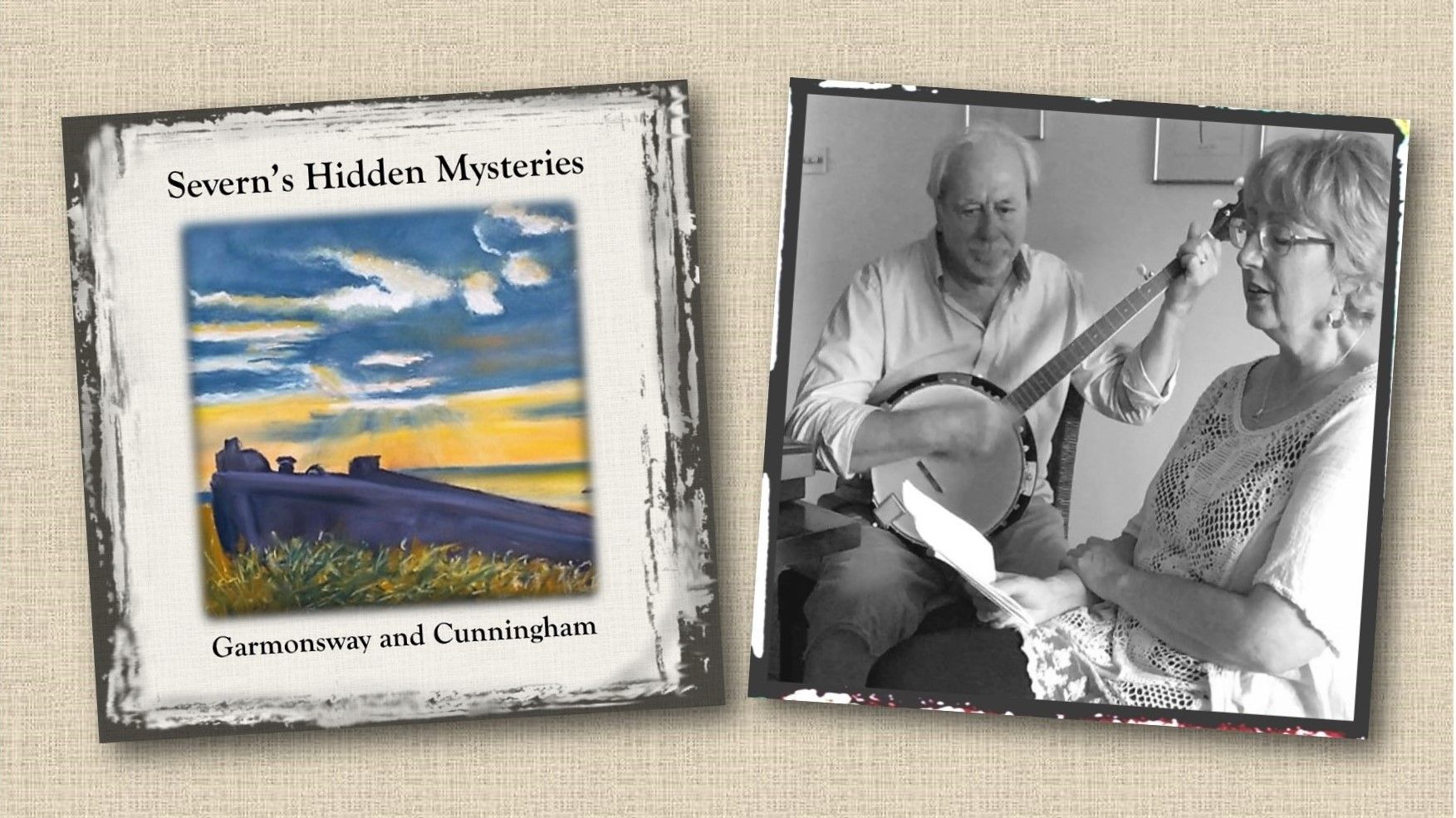 It's due for some release publicity in the next few days, and thanks also to Tom Wildy, who played flute, and Ali Davis who, once again, provided a great painting for the cover art. Thank you so much, guys!
So, all in all, a much more varied August than I anticipated, but thanks for all your support and following! I'm looking forward to more news and updates in the Autumn.