Hi all - I haven't been inclined to travel too much, even with relaxation of lockdown rules, so my acoustic recording approach has continued over the past couple of months. After the 'Carry the Torch' release mentioned last time, I went even more into the acoustic world and recorded/released 'Macky the Pit Pony'.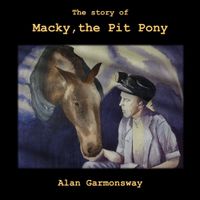 This is also a newly-written song and was a nod to my Grandfather and that generation who spent many years working at the local colliery. I was lucky enough to have the story published in a great online magazine The Songwriters Journal with thanks to Jacqueline Jax . I really appreciated such a great write-up about how I wrote the song and its inspiration. Macky also found a keen audience with about 7k Spotify hits and another 4k reached on Facebook. The latter was much helped by the support of the National Coal Mining Museum of England, launching the Macky video on their website and who are also interested in using the video as part of their visitor resource centre show at their museum - many thanks to NCMME. The song and video were also very much inspired by the original paintings of Ali Davis , and I used a wide selection of these in the vid, plus some family photographs. Thanks Ali, it's great to be able to put together original songs and art in this way, and long may it continue!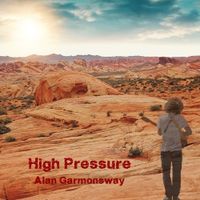 Following Macky, I revisited and released another acoustic song, High Pressure, that I wrote earlier in the year. It's about global warming and is also doing well, thank you AVA Live Radio  – also appearing on radio shows at Invisible Folk Club and Witney Radio so thank you also to John Bickley and Mr G at those respective stations!
Speaking of radio, Lilijan Rose and I also had a great one-hour live discussion with Martin Adams at Riverside Radio in SW London last week. We reviewed our releases to date, Saturday Morning and Vapour Trails and how we work together remotely, as well as one of Lilijan's other releases, Faces, where I played keyboard. And speaking of Saturday Morning, we were also delighted and honoured to receive a 'Finalists' certificate from the World Songwriting Awards in their most recent listings for 'Best Song Duo'! That was a really nice surprise and makes all the effort very much worthwhile.
We're looking forward to releasing a new track 'See the Light' in due course, and I have also a Garmonsway, Gibbon & Harrington song ready called 'A Love Like This'. They are both looking like Autumn releases – I need a bit of an August breather to take stock of things! Thank you for all of your support and nice messages.
Alan